Always happy to hear from anyone interested in these:
Click the title below for more details
Apprenticeship – Finance / Business / Admin
About us
Elements to enhance your business!
Founded in 2010, Knutsford Admin is a well-established yet steadily growing company, which offers remote financial functions, administrative solutions and all-around business support.
A formula that works
A tight-knit team that loves what we do, we work seamlessly with clients to get the job done. We provide a professional, thorough and confidential service with a welcoming approach and great chemistry. It's important for us to build relationships with clients and their employees, but we still know who's boss. Our clients trust us and what's more, we're discreet – working for a number of companies on a white label basis.
Excellent with IT, we work hard to stay up to date with the latest innovations in the busy world of bookkeeping. We take cyber security seriously and have invested in top-grade IT support to make sure our work, and our client's data, stays safe at all times.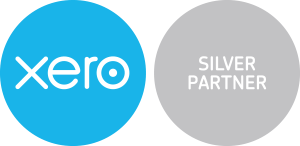 We hold a practice licence with the Institute of Certified Bookkeepers and can assist with all
bookkeeping
-related tasks, including VAT returns,
payroll
and auto-enrolment.
If you need help with a one-off secretarial task, then please get in touch. We provide a whole range of secretarial and administrative services including typing, formatting word documents, research, data input and minute taking.
We also offer bespoke training from our newly-created 'Lab'. If you have staff that are looking to experiment with new systems or build confidence in Word, Excel, PowerPoint, or bookkeeping software such as Xero, then we can create a tailor-made programme that's right for them.
We charge on either an hourly or monthly retainer basis to suit your needs and believe that we offer fair yet competitive rates which reflect our expertise and many years of experience.
For more information or to discuss your business requirements, please email us at [email protected] or give us a call on 01565 625615. We'd love to hear from you.